 "A Powerful Independent Broker"
We work with our European partners to place international insurance and reinsurance into London and Global Markets. Risk and market demands are balanced to ensure clients receive the most appropriate terms, keeping in mind territorial regulation and best practice. This approach serves a global client base supporting creative and innovative risk placement.
Services are delivered on a bespoke basis, via our operations in London, Brussels and South America.
BRS International EU, a subsidiary of Butcher Robinson & Staples International Limited, allows our European trading partners to access specialist international insurance and reinsurance markets.
Working alongside our London business, we deliver high levels of expertise in placing complex financial and commercial risks. Often this is achieved via access to our held facilities enabling us to provide competitive terms allied to a quality of market commensurate to the financial risk.
Furthermore, a number of our partners use us to support their own captive arrangements. As such, we work with them to provide innovative reinsurance support matching specific areas of their insurance programme to powerful international reinsurers.
Proven expertise via a team of 45 trading brokers supporting our valued clients in an ever changing economic, regulatory and political environment by our operations in London, Brussels covering EU and South America.
Highly Experienced

Access To Worldwide Markets

Insurance, Reinsurance and Treaty expertise

Captive arrangements

Over 35 Years Experience

Global Investor Protection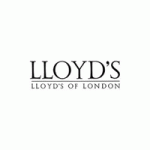 The company is a Lloyd's Broker registered under EBR 1709, it acts both as insurance and reinsurance broker.

More information about the Lloyd's market may be found by clicking here.